AEGEAN TOURS
The western part of Turkey, especially the Aegean coast, is one of the most interesting parts of the country. The combination of beautiful scenery and many well preserved ancient sights makes this area very attractive for visitors. History lovers will love this part of Turkey!
These programs are just example. Please contact for own program.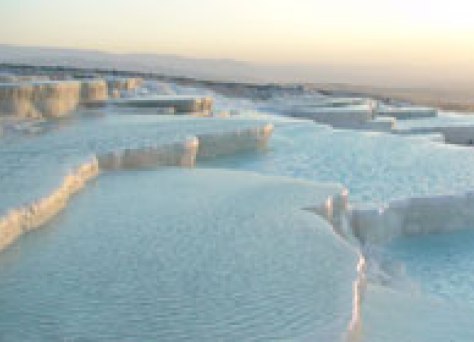 Pamukkale Tour
Discovering Pamukkale and Hierapolis. Explore the unique "Cotton castle" and the ancient spa city of Hierpolis

Aphrodisias and Pamukkale (Hierapolis) Tour
Two ancient cities and miracle of nature. In one day you can enjoy two historical sites and natural beauty.

2 Day Ephesus and Pamukkale Tour
This is a 2 day tour of ancient cities and a miracle of nature. Ephesus and Hierapolis are well preserved ancient sites that attract history lovers, and Pamukkale thermal pools are one of the best spots for taking unique photos...

5 Day Istanbul, Ephesus and Pamukkale
Tour with local guides in Istanbul to Ephesus and Pamukkale. This is a perfect option for guests who would like to see the best ancient sites of Turkey, meet the locals and taste the local cuisine.

Didyma Miletos Priene Private Tours
We suggest Priene, Miletos and Didyma tour to our guests who have already visited Ephesus and to the visitors who like ancient sites that are not too crowded.