Istanbul and Ephesus Tour
Two main stops for cruise ships in Turkey are Istanbul and Kusadasi (Ephesus) port.
If you have already booked your cruise in the Eastern Mediterranean, you may plan to join tours in Istanbul and Ephesus. We have designed this private 2 day tour for cruise ship passengers, and it covers the main sites in the Sultanahmet District (the historical peninsula) in Istanbul, and Ephesus, Terrace Houses and the House of Virgin Mary sightseeing during your 1 day stay in Kusadasi port.
Istanbul and Ephesus Tour Itinerary
Day 1: Istanbul Tour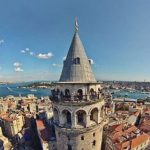 After you meet your guide you will be taken to the Old City.
You will visit Hippodrome, Blue Mosque, Hagia Sophia.
After optional lunch in one of the local restaurant, you will visit Topkapi Palace, Basilica Cistern and Grand Bazaar.
At the end of the tour you will be transferred back to pier.
Day 2: Ephesus Tour

After you meet your guide in Kusadasi port , there is 20 minutes driving to Ephesus area. The first place to visit is the House of Virgin Mary.
The highlight of the tour is the ancient city of Ephesus, the largest open-air museum in Turkey and the best preserved classical city in the Eastern Mediterranean
You will have chance to visit the part of the city where rich Ephesians used to live, known as the Terrace Houses (houses of wealthy Ephesians) .
After the tour we will drop you off to the the port.