About Cappadocia Day Trip
If you have just one day in the area, Cappadocia day trip is the best choice for you, as it covers all the top sights.
Cappadocia is one of the most visited places in Turkey, as there are so many things visitors can do there. Even if you can spend only 1 day in Cappadocia, this itinerary will cover the most typical spots: One of the underground cities, some of the most famous valleys and rock formations and the open air museum in Goreme.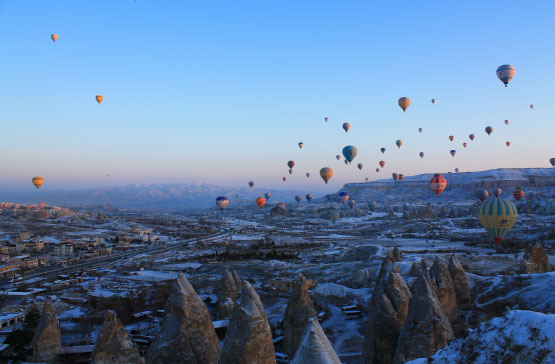 Our Cappadocia day tours are tailor-made to your interest. Prices depend on the group size and the tour program. Contact us for details.